To provide lifelong, complete modern veterinary care for my patients and their guardians without them ever leaving home.

Welcome to The Pets Mobile Vet PLLC
Call us at (207) 408-0554
At Home Veterinarian Serving The Greater Portland Communities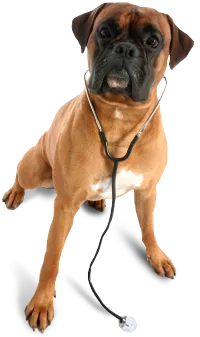 Providing exceptional at home veterinary care since 2010
There's nothing more convenient than having a local veterinarian who can come to your home when you are unable to or don't have the time to drive to a vet hospital. Fortunately, for pet owners in the greater Portland area, they have Dr. Michelle Maloney,to rely on when their pet is in need of care.
The Pets Mobile Vet PLLC is a family-owned-and-operated business that can help you relieve worry and stress when your animal needs medical attention. With our mobile vet service, you won't have to force your dog or cat into the car to go to the vet. Let Dr. Maloney come to you! If you have any questions, call (207) 408-0554 or email us and we'll promptly get back to you.
The Pets Mobile Vet PLLC is a full-service animal hospital and welcomes both sick or injured pets or those in need of routine medical, surgical, and dental care. Dr. Michelle Maloney has years of experience treating serious conditions and offering regular pet wellness care. Dr. Maloney also performs In-home Euthanasia with great compassion and skill. Beyond first-rate pet care, we make our mobile clinic comfortable, easy, and calm, so your pet can relax while being examined by our mobile veterinarian. Cats can stroll the counters, while Dr Maloney looks for gait abnormalities. Dogs can move freely around the unit, and do not exhibit territorial behavior.
At The Pets Mobile Vet PLLC, we treat your pets like the valued family members they are.
How it works: an appointment is arranged for our veterinary team to go to your residence. Physical exams and vaccinations can be done in home, or in the mobile unit. Blood analysis, x-rays, surgery, and dental procedures are done at home, in the mobile unit. There is more info about services on this website using the menu tab.
Dr. Michelle Maloney
Cumberland Veterinarian | The Pets Mobile Vet PLLC | (207) 408-0554