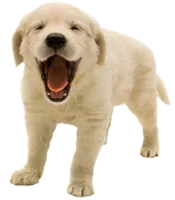 Your mobile veterinarian will arrive at your house with a fully equipped mobile veterinary clinic. Dr. Maloney will treat you and your pet in a kind, calm, professional manner. You really get to know Dr. Maloney, and she gets the best information directly from you, and your pet. Lifelong bonds are often formed with your mobile veterinarian.
Your pets medical needs will be discussed , and a plan put in place.
All vaccinations, tests, medications and recommendations will be thoroughly discussed in the quiet, clean mobile clinic, or in your home.
Procedures will be performed in as gentle a manner as possible. There will be no rushing by the people. There will be no panic attacks by the animal. Reike energy is often used to keep things calm.
Medical notes and procedures will be maintained on the animals health record.
An invoice will be generated, and paid.
Dr. Maloney will change her schedule to tend to your pet, should your pet be ill, once your are an established client.
Back up veterinary services are available through 2 trusted general practitioners or by the local emergency/ referral facilities around the Portland, Scarborough, or Lewiston areas.